Duct Cleaning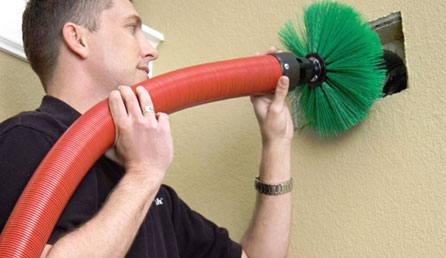 Air Duct Cleaning Lloydminster, SK

Air Duct Cleaning also known variously as vent cleaning, furnace duct cleaning, HVAC system cleaning, ductwork cleaning, heating duct cleaning, and even "duck cleaning" (no water fowl are harmed!) is the process by which contaminants and debris that build up over time are removed from the interior of your home's ventilation system.
End Dust Furnace and Duct Cleaning provides Cleaning the air ducts in your home, this will increase the air flow within the system, helping to improve the efficiency of the heating system by distributing air throughout the house more quickly and with less effort. Regular cleaning of the air ducts also minimizes dust and debris entering the furnace, thereby helping to prevent clogging of the unit.
We are Members Of NADCA
Air Duct Cleaning
We have the experience and training to ensure the high quality of our service. We have been cleaning air duct systems and dryer vents since 1996.
Furnace Cleaning
Regular AC cleaning and maintenance is vital to the health and efficiency of your central air conditioning unit.
Dryer Vent Cleaning
End Dust Furnace and Duct Cleaning uses modern equipment for commercial air duct cleaning, house air duct cleaning & apartment dryer vent cleaning.